15 T-shirts, 1 Hoodie and 1 Fanny-pack Later…
This past summer, I had the immense privilege of interning at LinkedIn — the world's largest professional network. In between shoving down garlic fries from the InCafe and rushing to my next meeting on a RideIn bicycle, LinkedIn managed to make my summer one of the best yet -- opening my eyes into the world of tech. Although I could go on and on about all of my favorite things about this experience, I narrowed it down to five:
Walking away with an incredible intern peer network. Arguably one of the best things about working at LinkedIn is that LinkedIn attracts top talent from around the globe. I remember pinching myself on orientation day, thinking, why on earth did they hire me? My intern peers were absolutely incredible — from interning at the Super Bowl to running the SF Marathon, from winning the LinkedIn Hackathon (and a cool $10K) to studying abroad halfway around the globe — they've done it all. They taught me something new every day, whether it be where to go in Sweden or how to resize chrome browsers to get the mobile version of a website. These college students are some of the most accomplished (yet humble, grounded and hardworking) students in the world. To play ping pong with them, work with them on incredible projects, go to Disneyland with them and soak in the rich experiences that LinkedIn provided for us was such a treat.
Working on an impactful project that I fully owned. This summer, I worked on the world-class Global Mobility team, developing and designing new destination guides (think: LinkedIn specific travel guides). These comprehensive city guides were utilized by three main groups of people: 1. LinkedIn employees, 2. candidates and 3. business travelers relocating or visiting various LinkedIn campuses worldwide. I made guides for a total of seven key relocation countries, including Australia, India, Singapore, the United Kingdom and the United States. After I finished creating the seven guides, I built an internal microsite to house all of the guides. This expansive project meant that I got to work cross functionally across LinkedIn — perfect for an indecisive student like myself. My project allowed me to work with the talented folks from design & brand, legal, HR, software engineering, corporate communications and gain insight into their worlds. I got up early and stayed up late to learn about life in Singapore, Bangalore and Sydney. I was shell shocked when a colleague from Australia told me the Sydney "In" sign was made of thongs — until she politely noted "thongs" translated to "flip-flops" in the USA. I gasped at the beauty of the remodeled London office — complete with a red telephone box in the reception area and floors inspired by London's transportation. I felt so connected to LinkedIn employees from around the globe, and am still so in awe of the power LinkedIn had to connect me with people from so many different walks of life.
A group project I will never forget. Alongside my individual project, I had the privilege of working with the GTO (Global Talent Organization) interns to put together LinkedIn Festival: LinkedIn's first non-technical hackathon — think a case competition meets a hackathon. Instead of creating code, participants worked together to solve an HR business problem. Split up into 5 teams led by MBA interns, I worked with 15 of my peers to spearhead this event focused on employee engagement. Being on the communications team, my work focused on developing the hackathon prompt. My team and I worked with incredible people to get insights into the Valley's most pressing HR business problems — from Dr. Caroline Simard at Stanford University (who studies gender and tech at the Clayman Institute) to our very own Sandy Hoffman (Director of Global Inclusion). In addition, we worked together to develop a series of blog posts, write communications from LinkedIn Festival to the participants and created the registration packet. The event was a resounding success and showed off the incredible talent we have here in the Valley — it was even was featured in Forbes and Silicon Valley Business Journal! I have to say that none of this would have been possible without the unconditional support of our senior management. The LinkedIn GTO Leadership entrusted us with this massive project, giving us a huge double thumbs-up and supporting us the entire way through. Pat Wadors (our SVP of Talent) kicked off the event and the GTO Leadership Team acted as mentors, judges and volunteers — with LinkedIn VPs even DJ'ing the first couple hours of the event.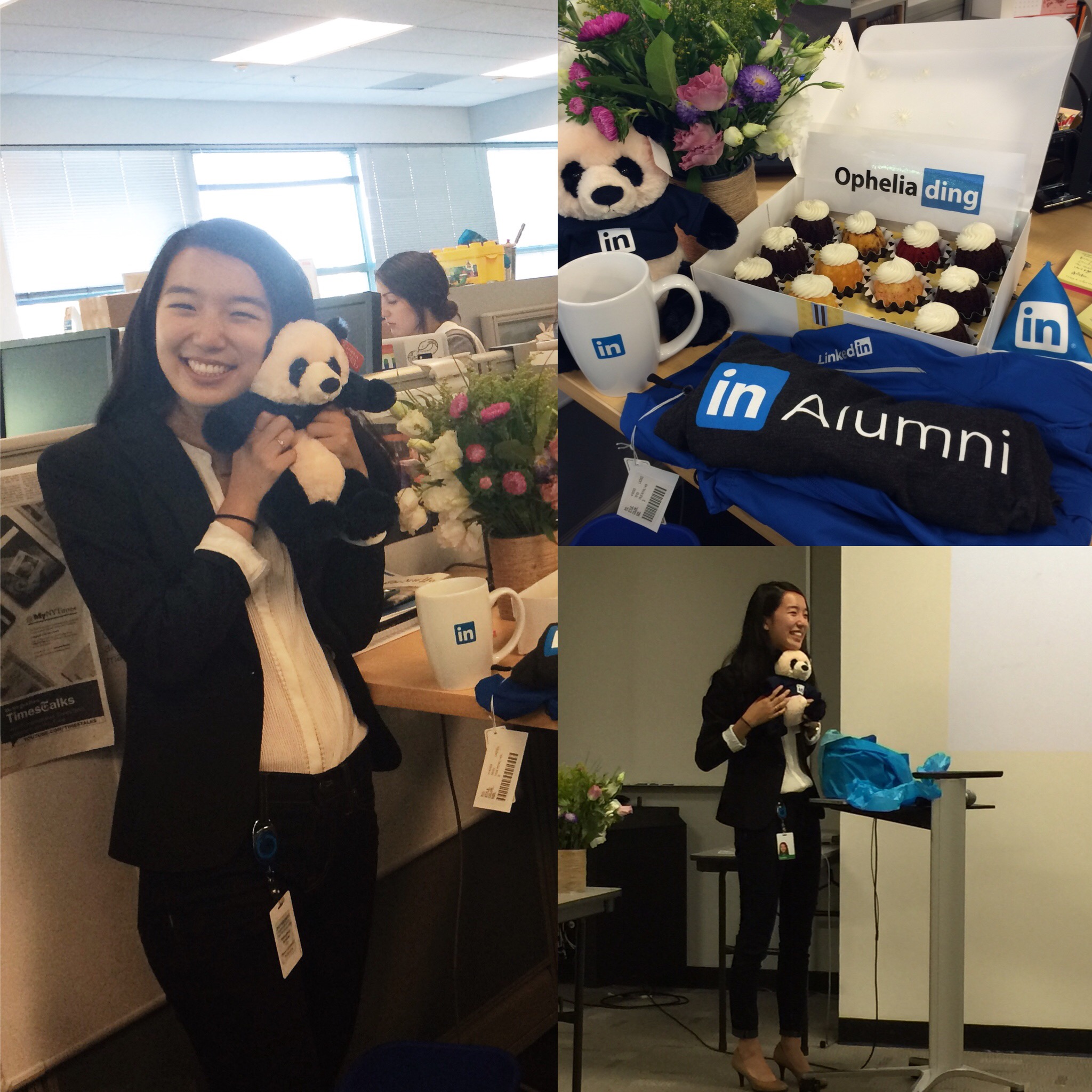 My team (aka the best team at LinkedIn). The people that I got to work side by side with this summer were. absolutely. INCREDIBLE. They, like the interns, come from so many different walks of life and do things like causally run Iron Mans in Whistler, plan weddings on the side and climb Half Dome. The best part about it was that they all took the time out to get to know me and talk to me, offer me advice and learnings. They were all so, so eager to help me with my project and were always there when I needed a helping hand. I was so spoiled by my team — their advice, positive energy and ambition drove me to do the best that I possibly could. They truly made going to work feel like playing all day. A huge thank you to the lovely Nina McQueen, the Global Mobility team and my manager Natacha for being such positive role models in my life.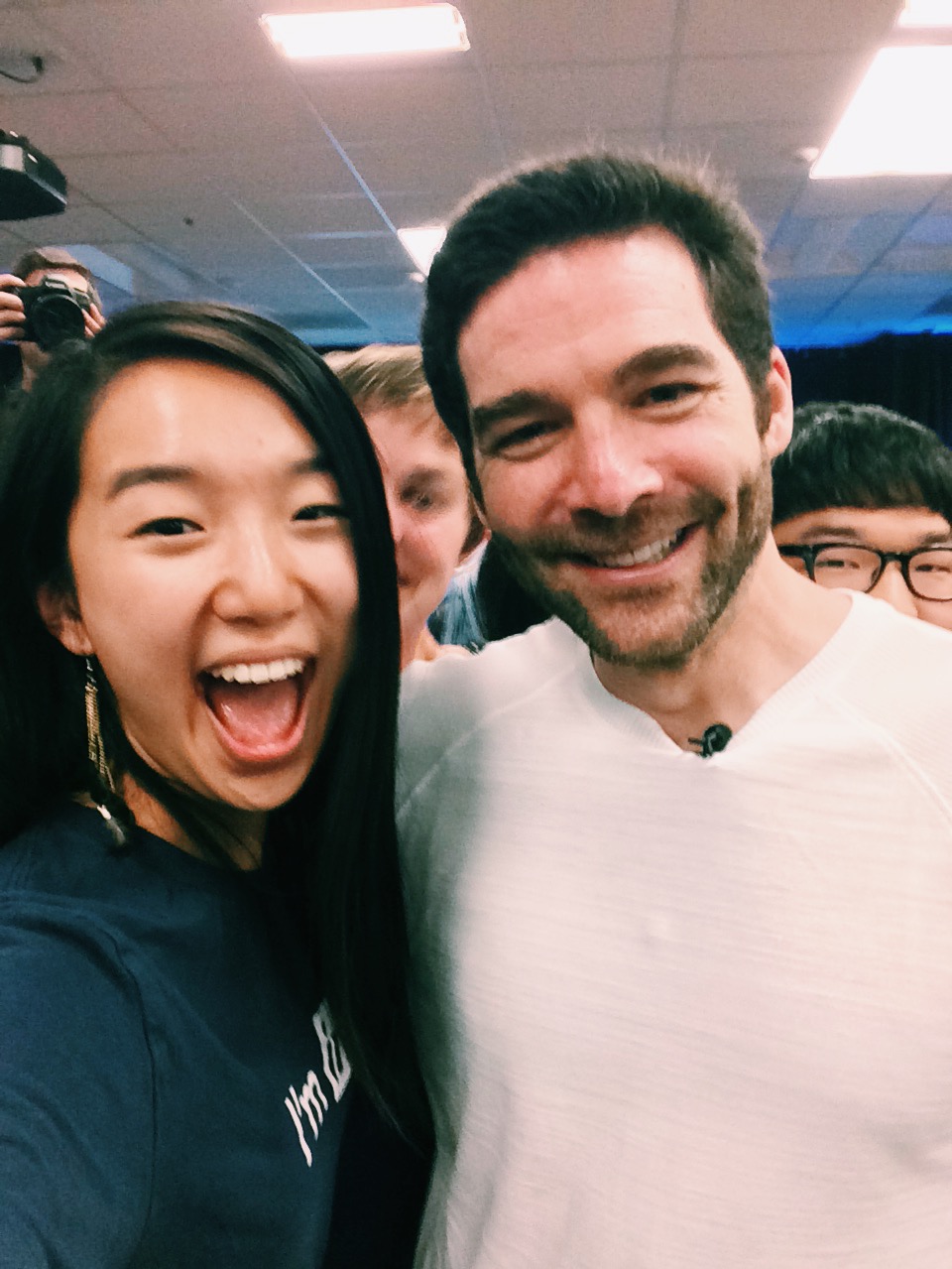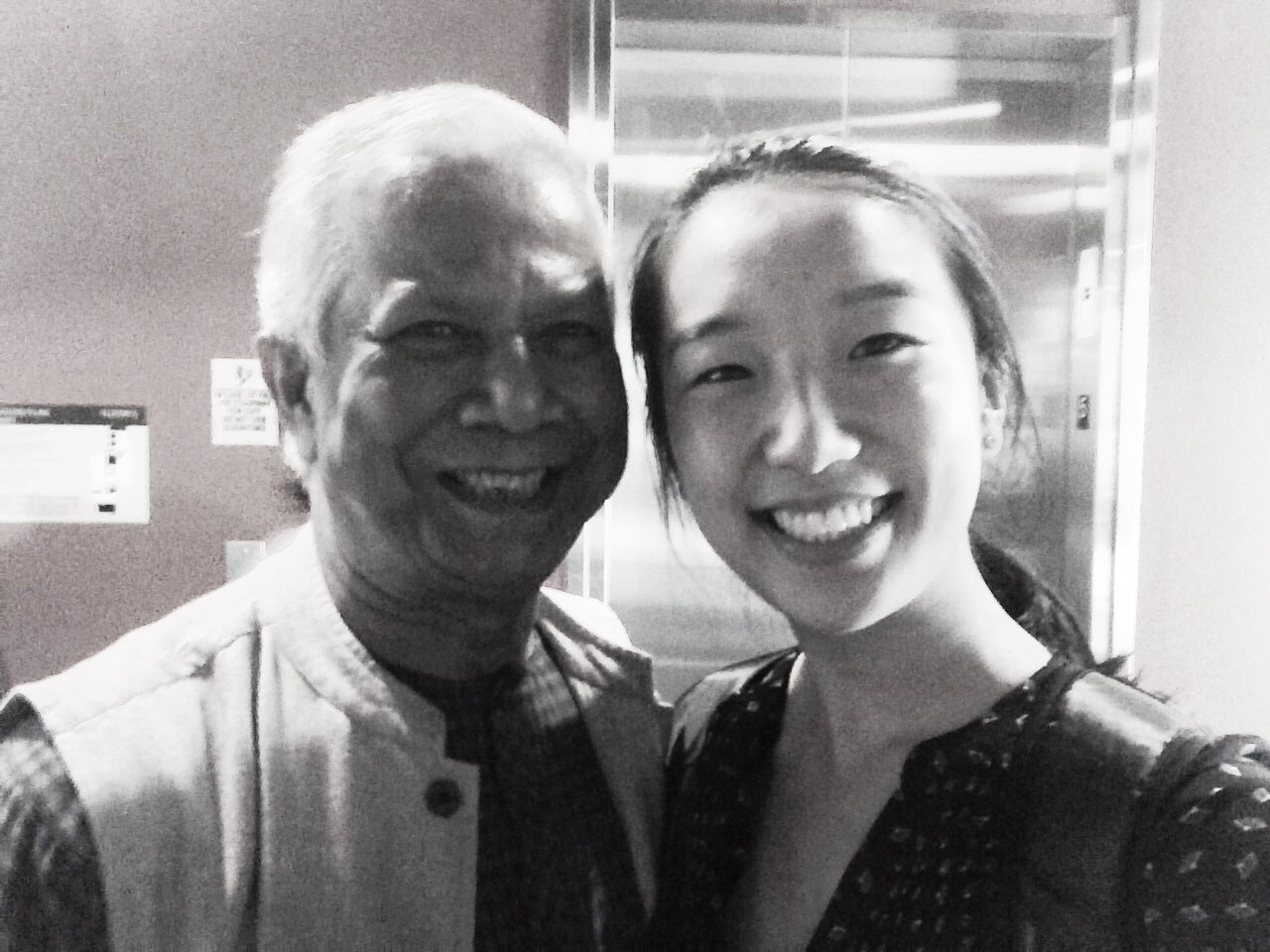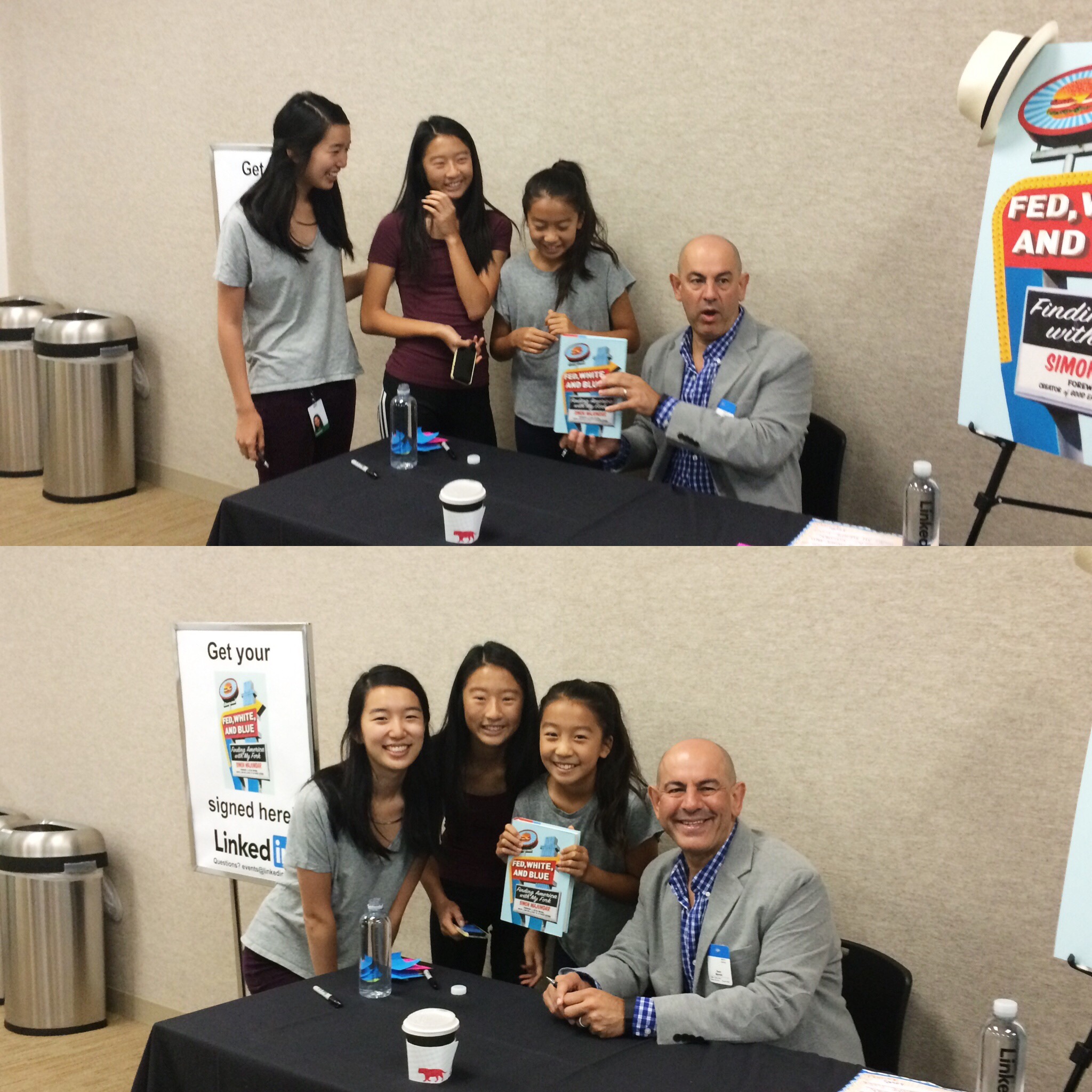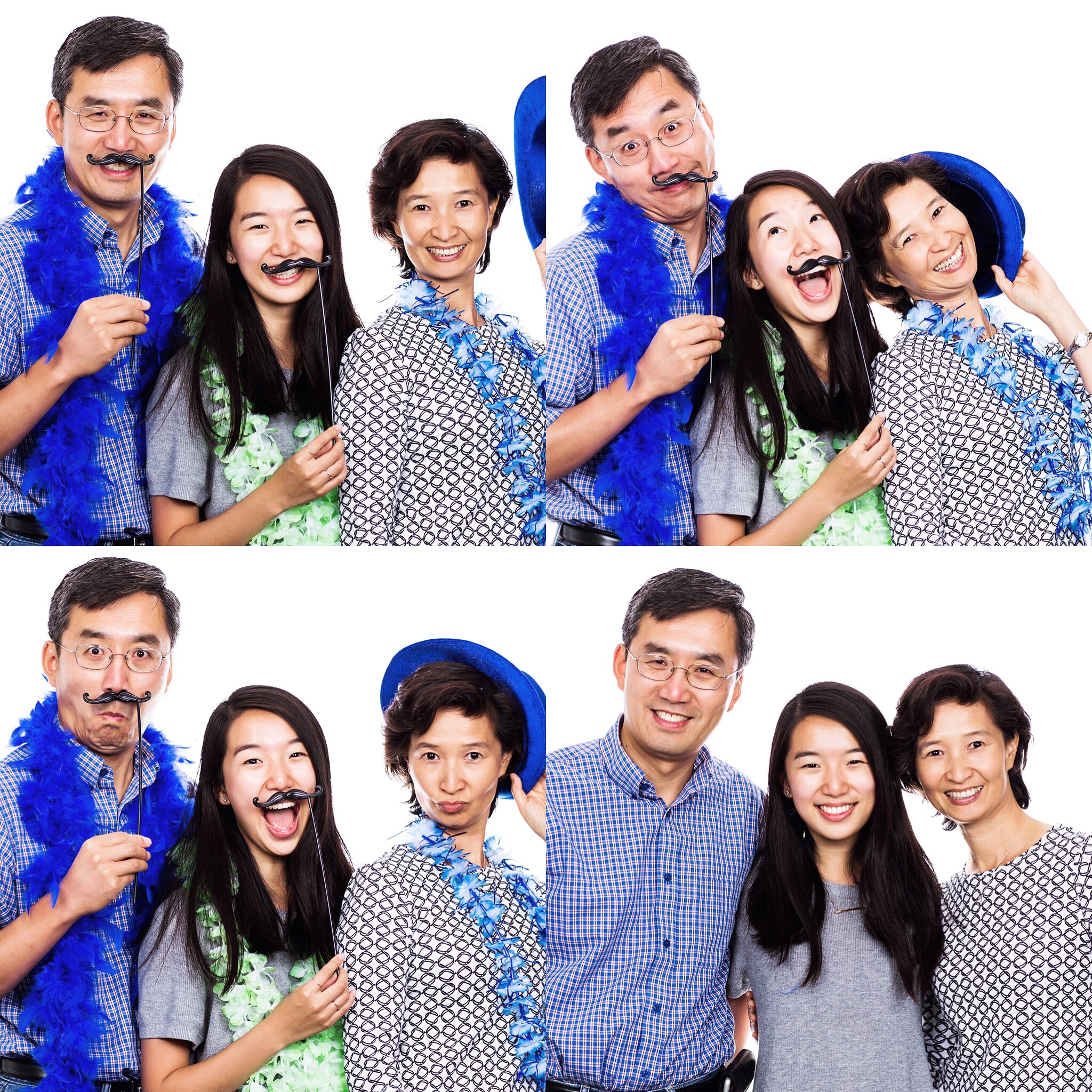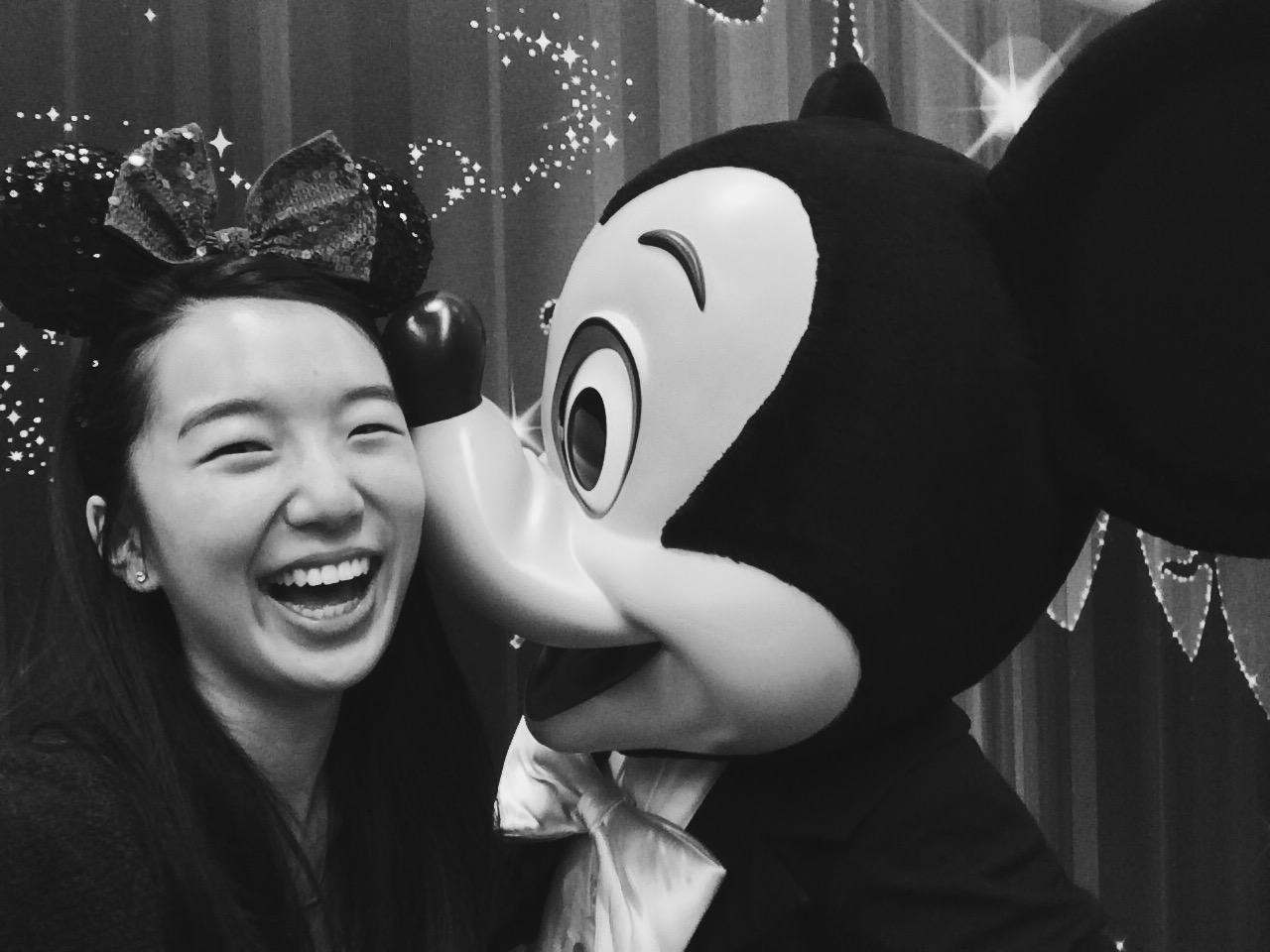 And of course, the perks. LinkedIn treats their interns like royalty — I felt so, so spoiled this entire summer. One of the highlights of my summer was when LinkedIn took all their Bay Area interns to my favorite place on earth — Disneyland (crazy right?!). We got to take selfies with Mickey (who came to our room at the Grand Californian — no crazy 3 hours lines!), got free Parkhopper passes and tickets to a free dinner and show. I also got to tailgate at the Virgin America Flight Deck at AT&T Park (then watch a Giants game), eat BBQ and play lasertag by the lake, participate in an intern float parade and more. We had #LinkedInterns Speaker Series — we got to ask questions to LinkedIn CEO Jeff Weiner, LinkedIn Founders Reid Hoffman and Allen Blue, SVP of Talent Pat Wadors, VP of User Experience Steve Johnson and more. I got to hear from a Nobel Laureate (Peace Prize Winner Muhammad Yunus), a Food Network Star (Simon Majumdar), a Harvard Professor (Professor Robert Putnam) and a US Army General (Gen. Stanley McChrystal). I learned what it was like to be on set during Cutthroat Kitchen (yes, the judges are really isolated!), how learnings from the Iraq War intersect with business and what we can do to help alleviate the growing income disparity in the United States. I also got to bring my parents into work for Parents Day — and got to show mom and dad the place I had grown so much to love, my coworkers, the food and more. My mama even got a massage! I took full advantage of the LinkedIn wellness center and gym — taking InShape (boot camp), kickboxing, cardio hip-hop and Bolly-X classes. Last but not least — the food. Oh man. The free unlimited buffet breakfast, lunch and dinner, the coffee bar, smoothie bar, micro kitchens fully stocked with all the snacks and drinks you could ever want (plus avocados!), snack attacks (yes, they attack your team's area with fancy pants snacks) and ice cream parties. My motto this summer was "portion control!" And yes, I really did receive 15 t-shirts, 1 hoodie and 2 fanny packs (not sure where the other one went), alongside LinkedIn flip flops, beach balls, a backpack, notebooks, signed books and more.
On my last day, my colleague Jocelyn reminded me to be immensely thankful for the experiences that I've had — not only this summer, but as a twenty-something born and raised in the Silicon Valley getting a college education. She told me that as I learn and grow through all of these experiences, to help others. For that, I'd like to make myself (though inexperienced and twenty-something) available to anyone who may have questions about LinkedIn, about the White House, Instagram, breakfast places — anything. Please feel free to reach out via LinkedIn or through my website!
Lastly. A huge thank you from the bottom of my heart to LinkedIn -- for the best summer yet.
Note: This blog post is cross-posted on my LinkedIn profile. Check out my internship testimonial on LinkedIn's Student Careers website here.